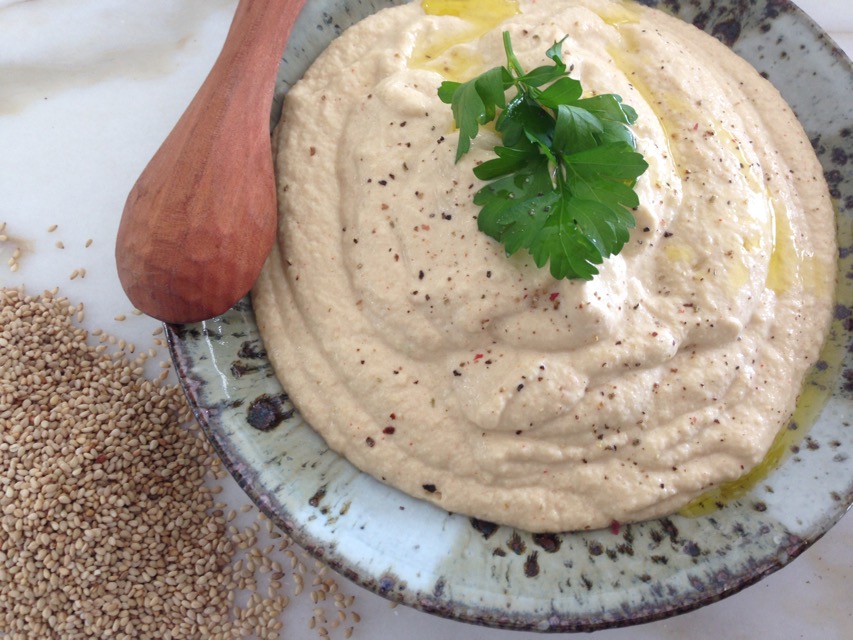 For some weeks now the Quotidian cooks have been considering giving a twist to our Natural Cooking line. More natural!, we say to ourselves, cleaner, healthier! ¿And… more energizing? So, we are going to start a series of recipes on Raw and Living Foods, our favorite challenge in modern cuisine.
Raw food tends to be considered as an extreme or alternative food. Only raw?… really? Well, don't panic, since when we make a salad we are eating raw food, and all cultures have dishes which are not touched by fire. Living foods also include sprouts, fermented products, cold cooking and foods cooked at less than 118 °F. Why? In order to preserve their nutrients and vitamins, their pure water and, above all, their enzymes. In fact, we want to protect the wholeness of the foods when we cook them, keeping their properties intact in their original package. What nature created.
It is true that a fully raw diet can be adopted for health or ethical reasons or to be consistent with a philosophy of natural living. We prefer to adopt raw foods gradually, on our path to a healthier way of cooking while we discover the techniques and benefits of the cleanest food possible. Obviously, It's clear that if this cooking style appeals to us, it is because the call to a healthier lifestyle is echoing inside us. As you see, we are also looking for personal development.
The quotidians are going to bring you this cooking line by showing you how to overcome the challenges of raw cooking with a really easy first recipe: a raw zucchini hummus.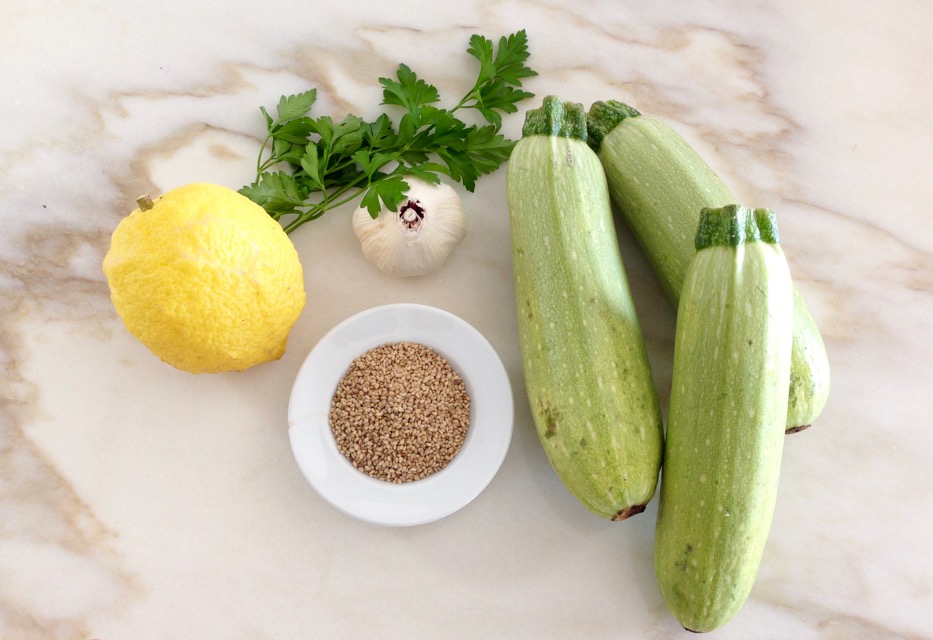 Challenge number one: the purity and freshness of the ingredients. In order to be consistent with a living cooking approach, we need clean and fresh products. Products free from treatments, industrial manipulation and sourced from environmentally-friendly farming. We will also avoid processed food. For this hummus we are going to use raw tahini made from non-roasted sesame seeds, organic extra virgin olive oil and fresh organic vegetables. The lemon and parsley are from our garden.
Challenge number two: raw cooking techniques. Obviously, in order to go beyond salads we need a set of cooking techniques which allow us to prepare food while respecting its wholeness. In this case, we are going to cold cook the zucchini by macerating them in salt to modify their texture and make them more digestible.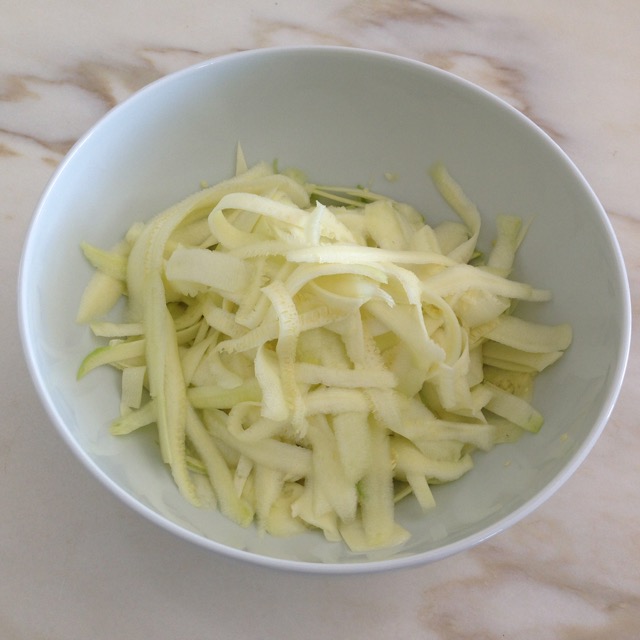 .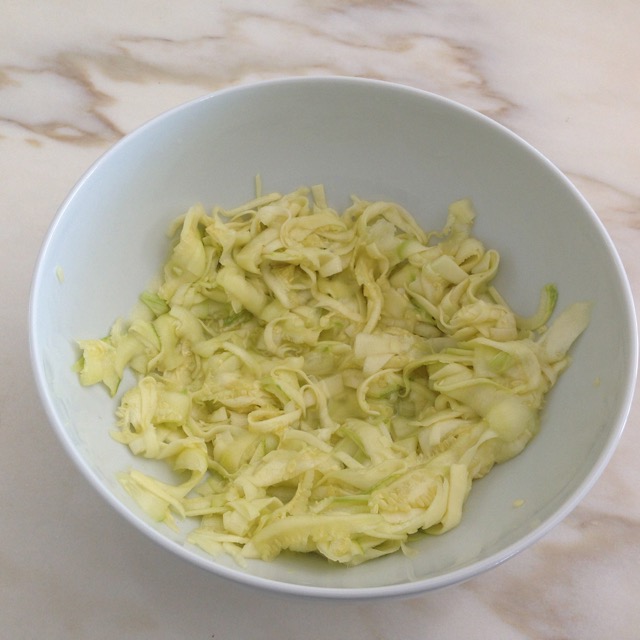 It is essential to shred the zucchini in very thin slices with the potato peeler (or a spiralizer). We add the salt and massage well. We leave it to rest for thirty minutes and the vegetable will be transformed.
Challenge number three: to integrate raw food into a culinary cultural tradition. We believe in food with cultural roots and flavors marked by the land, climate and history. In this case, the hummus variation, its ingredients and the accents we can add (lemon, cumin, garlic) lead us to a classic but updated Mediterranean dish.
Challenge number four: raw dishes must be delicious, appealing, and excellent from a culinary point of view. In this way, we grow as cooks without losing sight of the pleasure of eating. In this recipe, the zucchini gives the hummus a silky texture, very soft and warm, making it irresistible.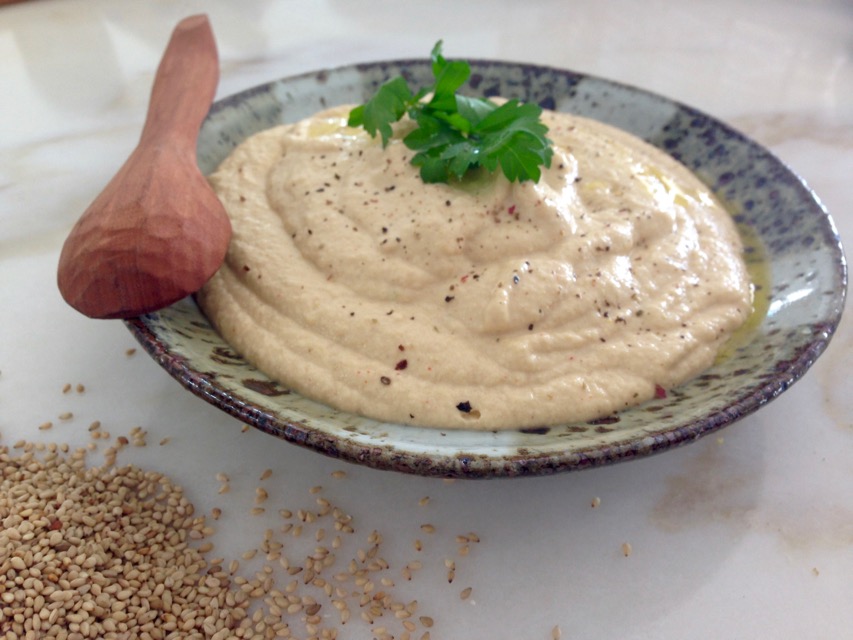 Today's recipe is a masterpiece of simplicity and effectiveness as it meets the challenges we just pointed out in a very elegant way. The raw zucchini hummus is a creation of Chef Renée Loux, pioneer of Living Foods in the United States and founder of the first raw restaurant in the country: The Raw Experience in Maui, Hawaii.
If you are looking for changes in your life style, we encourage you to try an incursion into the world of raw. Raw and living foods offer us a clean, very healthy, environmentally-friendly food, in line with the ethical principles of integrity with nature. Keep on reading us, we will post more.

Raw zucchini hummus
Ingredients
3 cups of zucchini, peeled and shaved in very thin slices. (Preferably if they are small-sized zucchini)
1 tsp of sea salt
1 cup of raw tahini (non-roasted sesame paste)
3-4 tbsp of lemon juice
2 tbsp of extra virgin olive oil
½ garlic clove or ½ tsp of garlic powder
½ tsp of paprika
½ tsp of ground cumin
Salt and pepper
3 branches of chopped parsley (optional)
Instructions
In a bowl, mix together the zucchini slices with the salt and massage for two minutes. Leave to rest for 30 minutes. Pour the resulting liquid, wash and presh with the hands in order to extract all the water.
In a food processor combine the zucchini, tahini, lemon, oil, garlic, paprika and cumin, and process until a very fine and silky cream is obtained. Season to taste with salt, pepper and lemon.
Add (optional) the finely chopped parsley and mix by hand. Decorate with whole parsley leaves, ground pepper, olive oil and paprika.
Culinary Tips
It is essential to shave the zucchini in very fine slices, grate it or use a vegetable spiralizer.
Fresh garlic gives hummus a very intense accent. You can use powdered dry garlic to obtain a milder flavour tone.
Both paprika and cumin are optional and you can make the recipe without them.
It is fundamental to process the mix throughoutly until there are no remaining and recognizable vegetable chunks. You must get a very fine and silky texture.