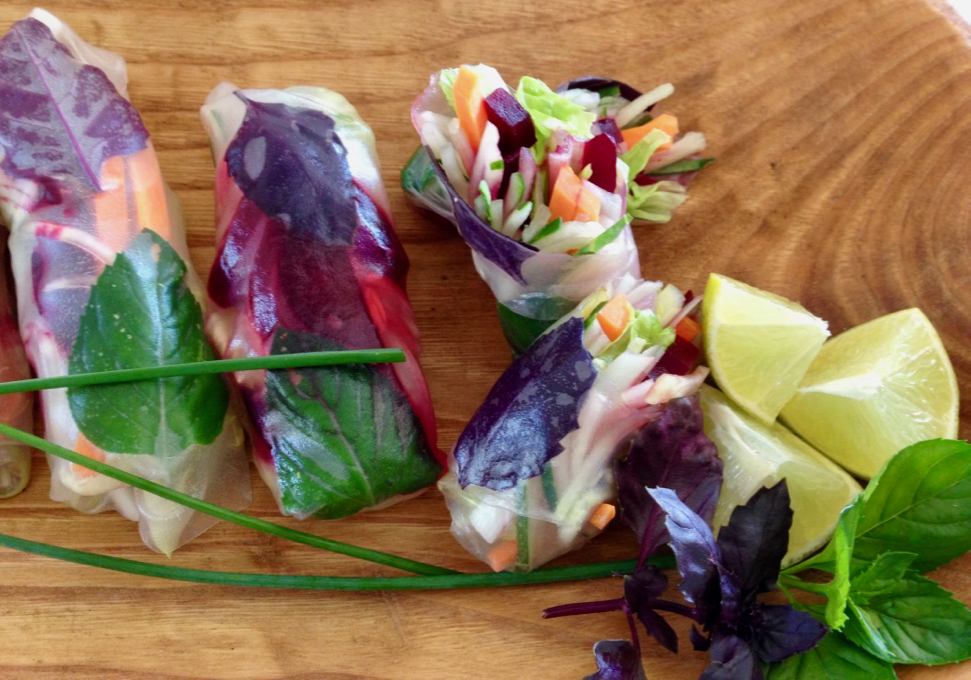 Summer in the northern hemisphere is getting harsh and the quotidian cooks couldn't avoid another heated discussion. Is local better than organic? It is too hot! Or not so obvious? We were talking about the motto: Local is the new organic, the current trend to favor local over organic food.  And frankly, in many cases, it is not so crystal clear.
A locally produced rice is better than an organic rice shipped from far away? Conventional rice, unfortunately, comes from intensive agriculture that overuses pesticides, wipes out the rice paddy habitat and loads rice grains with chemicals. It's just an example. The meaning of local is the return to a relationship with small producers, and through that relationship getting to know that what is grown is clean, fresh and has not been treated industrially (irradiated, frozen or preserved). Beware of the abuses!
To bring some freshness to the discussion we decided to prepare our own version of Vietnamese Nems. The nems are rolls made with rice paper and usually stuffed with cellophane noodles, meat or fish, vegetables and fresh mint. They are very easy to make and very versatile. They are crisp, refreshing and are accompanied by one or two sauces to literally dunk and eat (yummy!).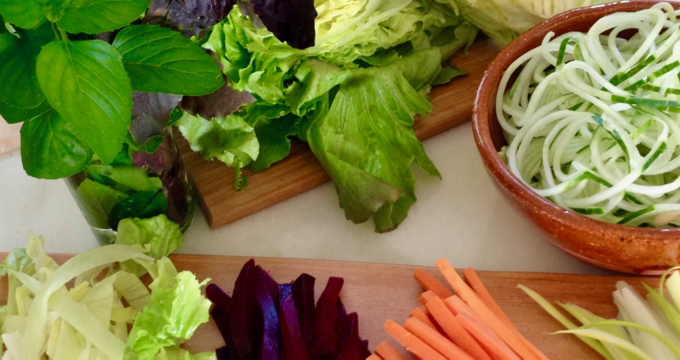 In our take of the nems we have replaced rice noodles with cucumber spirals and mounted the rolls with cooked beets, carrots, spring onions and lettuce leaves. We add basil and fresh mint and we accompany them with a mild spicy cashew sauce. You can make the variations you want with other ingredients (tofu, mango, mushrooms …), always keeping the balance of flavors, crispiness and colors.

To mount the nems, it is necessary to soak the rice paper in hot water for five seconds, remove it and roll it carefully. In the photographs you can see the rolling technique step by step. We have opted for a sweet & sour and mild spicy sauce. It also admits variations, but in this case, we suggest you to go by the book and in a second round, tune it to your taste … it is so round!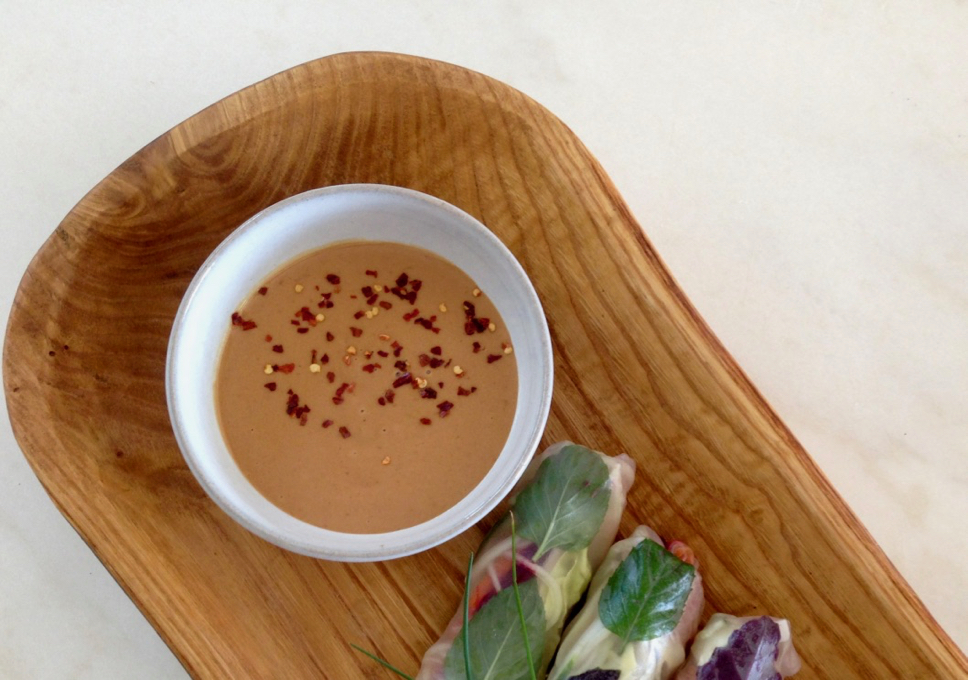 The result is a delicious, crisp, fresh bite due to the mint and basil and the texture of the vegetables. The sauce adds a velvety feeling and happiness in the form of spicy and sweet and sour tones. A midsummer's day dream.
…