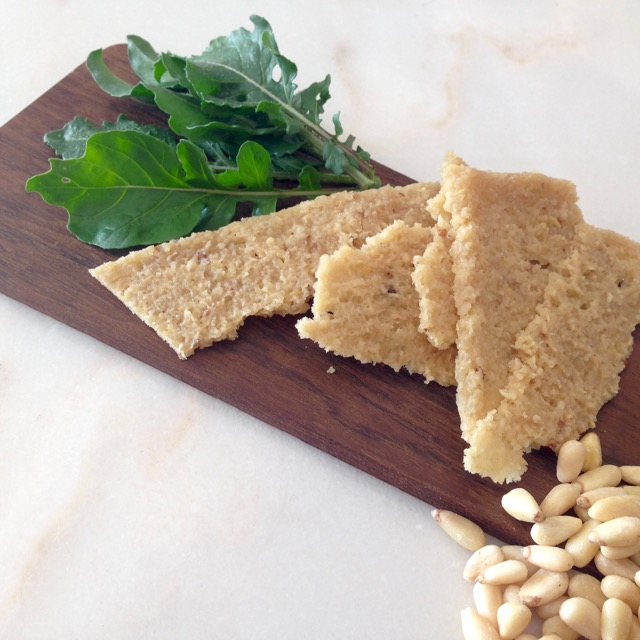 Vegetal Cheese? Hmmmm…Would you forsake your regular dairy cheese in favor of a cheese made with nuts? The quotidian cooks have been arguing around this question for months now. As flexitarians, our first reaction was: Nooooo! A local dairy-based artisanal cheese is hard to beat. If it is organic and small batch produced then there's little to discuss. Weeks later we came back: If by fermenting nuts we positively alter their proteins and also add a good amount of probiotics… then we are talking about a really interesting food. Will it truly qualify as a very good cheese? Crafting nut cheeses at home is a small adventure and, finally we couldn't resist the temptation. For us, vegan cheesemaking is the ultimate frontier in vegetarian foods.
Today we encourage you to explore the fascinating world of vegan cheesemaking with a beautiful recipe: a Parmesan style cheese made with pine nuts. It is a technical recipe of some complexity but fairly doable and which offers highly satisfying results. With these techniques we advance another step into the world of Raw and Living Foods.
Vegan cheesemaking requires using two standard techniques in Raw cooking: nut fermentation and dehydration. You will need to be very careful with the selection of ingredients and hygiene of instruments during the process. You will also need to take extra care in monitoring time and temperature during fermentation and in handling correctly the dehydration. We have prepared a set of pictures showing the key steps together with the recipe and the culinary tips that will guide you through the process.
Obviously, we call our cheese Parmesan due to its culinary propierties. The original Parmigiano- Reggiano is irreplaceable. This vegan cheese has a flaky and oily texture. Its flavor profile is smooth, with pungency and a beautiful aroma of pine nuts. Its flavor will round up in one or two days. Enjoy it while it lasts… There is something in it that makes it disappear!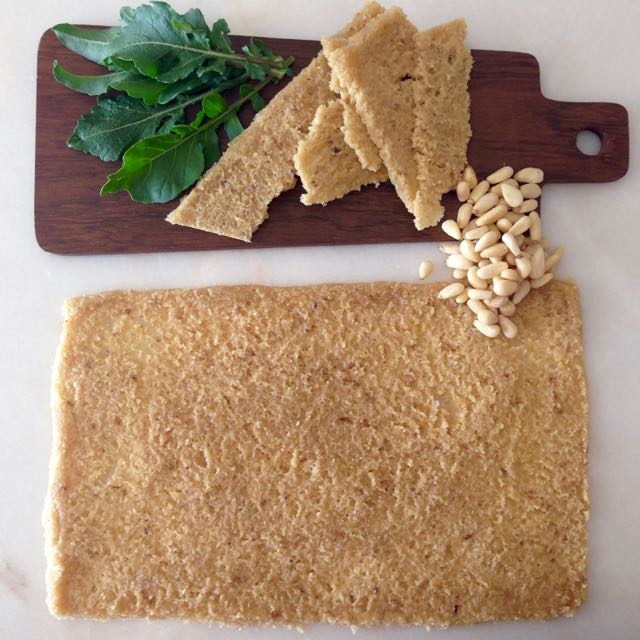 …