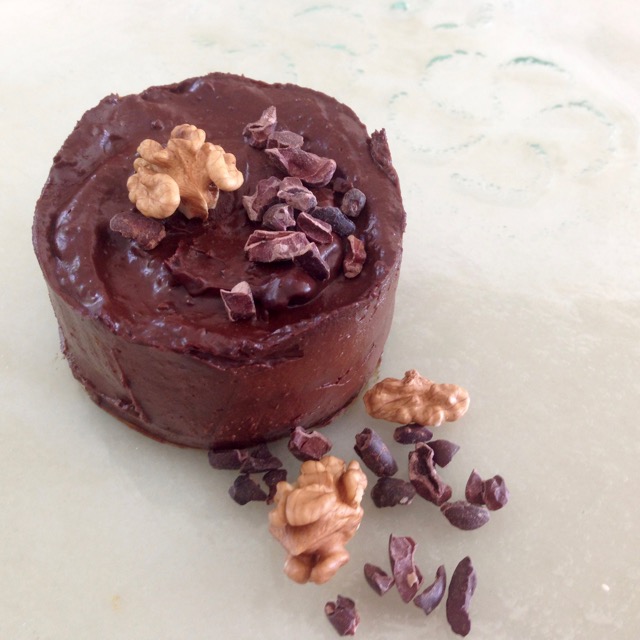 Summer heat is blasting here in the North Hemisphere and the Quotidians decided to put out all fires including those in our kitchens. It is the perfect moment in the year to explore Raw and Living Foods, so we are opening this series of RAW recipes but, of course, with a quotidian touch! During the next weeks we will be posting some of our favorite recipes exploring different techniques in the universe of Living Foods.
To celebrate such an event we are indulging ourselves and all of you with this classic and infinitely replicated chocolate mousse made with avocados. A Raw chocolate mousse. Wait a minute… Raw and chocolate? There is no such thing as raw chocolate or raw cacao. You may be tired of seeing recipes like Raw chocolate cake, Raw cacao smoothie, etc. Mmmm, ¿are they fully raw?
Before the answer we need to insist on purchasing only Fair Trade cacao. Cacao production worldwide is still a grey area due to labor conditions in cacao farms. In 2014,  International Fair-trade launched the Fair-trade Cocoa Program to extend good practices around cacao production and distribution. You can read more here:
Cacao beans are traditionally roasted for flavor and mold prevention. When you see a Raw label in a cacao product (powder, butter, nibs, whole beans) it means that it has not been roasted. That's a difference. But during the fermentation induced to cacao pods after the harvest, cacao beans are naturally cooked for several days in temperatures that can reach the 125 °F. A process similar to grape fermentation for the production of wine. So, strictly speaking cacao cannot be considered a raw food. Nothing to worry about as the fermentation process modifies the harsher components in cacao, making it edible and transforming it into a nearly unperishable food.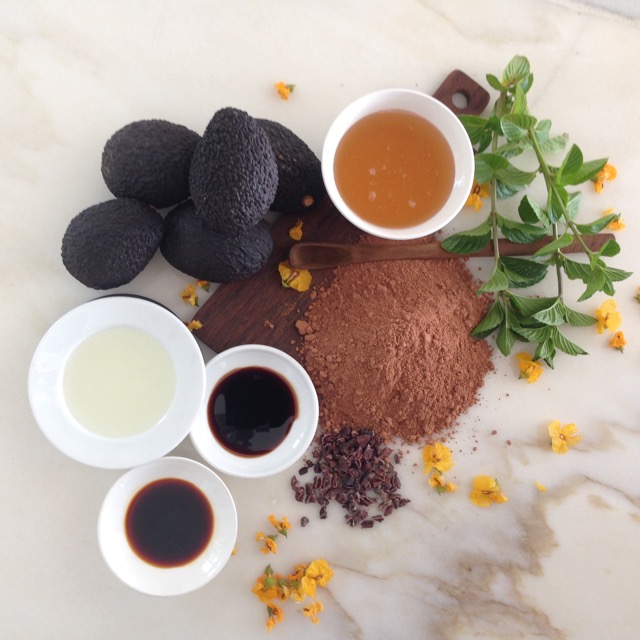 In this recipe, originally created by Renée Loux, we bring you the best of dark cacao flavor with the creaminess of avocado. It is a fascinating way of crafting a vegan mousse. To obtain the best result do not alter the proportions or ingredientes in the recipe. It has been carefully tested. You may be surprised by the addition of tamari and balsamic vinegar. Both provide depth and enhance the aromas of chocolate.
You can garnish the mousse with berries, fresh mint leaves or orange peel to add your personal touch. We just received these incredible walnuts organically grown in the Merindad de Cuesta Urria (Spain) so we are combining them with some cacao nibs of the Criollo variety. The flavor is vegetal, fresh and nutty, with powerful dark cacao and creamy texture: enjoy it!
Dark Chocolate Mousse
Ingredients
2 Hass avocados, pitted and diced
½ cup + 2 Tbs maple syrup
2 Tbs unscented coconut oil
2 tsp vainilla extract (liquid)
½ tsp aged balsamic vinegar
½ tsp Tamari
1 cup unsweetened cocoa powder, sifted
A splash of water to round up consistency.
Cacao nibs, berries, nuts, fresh mint leaves or other elements for garnish
Instructions
In a food processor combine avocados, maple syrup, coconut oil, vainilla, balsamic vinegar and tamari and process until smooth and creamy.
Taste and check that no avocado lumps or fibers are noticeable.
Add cacao powder and process until perfectly blended
Taste and check desired texture. Add a splash of water and process again for a lighter consistency.
Refrigerate a minimum of two hours before serving.
Garnish, be creative, love it!
Culinary Tips
Select two avocados of medium-large size and ripe. Unripened avocados may leave traces of fiber in the mousse. In this case, they will give a more vegetal taste and texture.
Try to use grade C maple syrup. It is the purest and more dense than grades A or B which are lighter, sweeter and contain less amounts of minerals.
Maple syrup can be replaced by agave syrup but the final taste will be slightly modified.
Once the mousse is blended, check texture and add a splash of water to make it lighter if necessary.
The mousse flavor will be rounded up in the fridge and will be less vegetal after one or two days.